As a Colombian born and now a US Citizen, I have always dreamed of bringing a part of my life into the US by importing products from Colombia that have a special meaning to me.  After working for more than 20 years in the Construction, and the Oil & Gas industry, I have finally made the decision to jump into fulfilling my dream of starting my own business.  I am now driving on the roads of adventure and entrepreneurship, and discovering new and amazing ways of doing business.
Now, here I am, after working for great US companies, I am now starting my own business with the hope of becoming a successful entrepreneur.   Thanks to all my friends and colleagues who have helped me along the way,  and encouraged me to move forward with my dream.   Thank you from the bottom of my heart!!!
StickyLabels4Kids was born in 2006, and after being on-line for more than 10 years, I am ready to bring it to the next level.  Visit us at www.stickylabels4kids.com

Lifetime Angels was conceived in 2014.  A prototype was born but I never had an opportunity to mass produce it until 2017.  Our purpose is to produce a Guardian Angel to send as a gift with a message of love and appreciation to those people we really care about it at any given time in our lives.  We expect our Angels to be available for purchase later this year.  Visit us soon at www.lifetimeangels.com

MAS Consulting Services was born in 2015 as part of my 20 + years of experience as an Accountant and Business Administrator.  I am passionate about assisting companies to perform data analysis, audits on service contracts, and contract compliance to ensure accurate payments.  I am available as a consultant to organize billings, perform audits, review contract compliance, establish controls, review processes and procedures for A/P & A/R.  If interested, please contact Angie Scott at MAS-US@comcast.net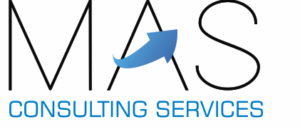 MAS Commodities LLC was born in 2017 as the primary company to distribute products and services under one umbrella.  MAS Commodities is an import/export company dedicated to import 100% Natural Lump Hardwood Charcoal, Rocking Chairs, and handmade Hammocks from Colombia to the US under our brand name AMAZONA™.  Our hopes are very high as we expect to add new products in the near future.

In 2017 we are very excited about releasing new products to satisfy a wide-range of customers.  Excellent product quality will separate us from competitors and customer satisfaction will be our #1 commitment.
Thanks for trusting us.  We appreciate your support by purchasing any of our products or services.
Glad we can help you today and tomorrow!